Why so many irrelevant, pre-contract enquiries? How to get out of the black hole quickly & efficiently!
The housing market in England and Wales appears to be returning to its 2019 pre-covid level, according to recent data provided by the Landmark Information Group. Allowing conveyancers to complete sales and purchases more quickly, after the fluctuations and delays caused by the pandemic. The housing supply at the end of March, 2022 was 2% above the 2019 rate, a further sign of increased confidence in the market.
Landmark CEO, Simon Brown, did however add a word of caution to this good news regarding the current cost-of-living crisis and geopolitical instability. Highlighting the importance of the legal industry continuing to evolve and adapt, and minimising the impact of external factors on their clients.
With this in mind, the increasing number of inexorable pre-contract enquiries being made is now causing a lot of tempers to fray in the conveyancing sector and has created its own black hole.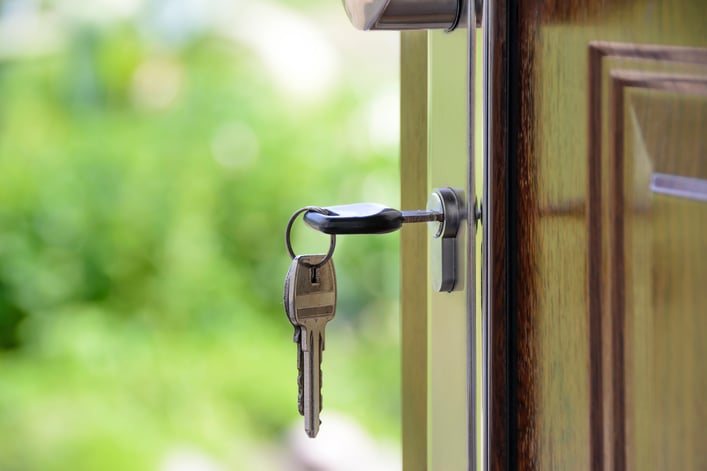 In an article dated May 2nd, 2022 for Today's Conveyancer, Jamie Lennox explores the delay; frustration, and the adverse effect this is having. He reports that Peter Ambrose, owner and Managing Director of the award-winning Partnership Limited, attributes the increase to: "a toxic combination of inexperience, inconsistency, and non-existent management of the process."

He goes on to add that the large volume of irrelevant enquiries is due to a lack of experience on the part of file handlers, not qualifications, which will take time to address.

Whilst the lack of management in those firms, which don't have systems and processes in place to deal with them, may well be a different matter. Especially when considering that when conveyancers are given the right technological tools to leverage, it makes the job much easier to do, less stressful and more profitable. In his experience:

" ...by standardising enquiries that are tailored to the specific property profile, we reduce the number we raise. The same technology has enabled us to open up these enquiries to our clients and share them with agents. This streamlined process has reduced the time involved in their management, both freeing up our lawyers' time and reducing the risks involved."

"Technology exists today to shine a light into the 'black hole of conveyancing' – it's time for the industry to embrace the benefits that it will bring us all."

The importance of making the right pre-contract enquiries
Pre-contract enquiries are made to clarify, and document, exactly what is being offered for sale and has been agreed upon. It is only after these questions have been answered, to the satisfaction of the buyer, that his or her conveyancer will receive instructions to proceed with the exchange of contracts. Placing the parties in a more secure position – when there is less likelihood of the transaction not going ahead.

Without leveraging legal technology and a proper case management system, asking the right pre-contract enquiries will be left to the file handlers' knowledge of property law, and the conveyancing procedure.

To make matters worse, every sale and purchase is unique, and the pre-contract enquiry stage can be continuous. Instead of questions being asked only once. Starting with receipt of the draft contract by the buyer's conveyancer, which may well be before the search results come in. Creating the temptation for less experienced file handlers to ask questions too quickly about matters which will be answered later. Possibly not following the best practice of asking them in blocks, instead of one or two at a time. All, or some of which, may again be irrelevant. Having the legal software in place can offer a way of keeping track of those questions which have, or haven't been answered.

Whilst the issue of asking too many irrelevant questions needs to be balanced with what can go wrong when a conveyancer doesn't ask enough of the right ones! Apart from negligence, other legal principles can arise because of this omission. Placing clients, and legal businesses, on dangerous ground.

Although the sale is subject to caveat emptor or 'let the buyer beware' – where the onus is on the buyer to investigate thoroughly before agreeing to exchange, the seller is still under a duty to give accurate information to the best of his or her knowledge and belief – when completing the pre-contractual documentation. Providing false information can result in this being construed as misrepresentation, with the appropriate legal remedies being available later to the buyer.

Consequently, the more transparent and accurate the seller is at the outset, the quicker contracts can be exchanged, and an inexperienced conveyancer acting for the buyer will have less opportunity to ask irrelevant questions.

The Law Society's Conveyancing Protocol
The Protocol provides a series of steps for conveyancers to follow in the sale and/or purchase of a freehold or leasehold residential property when acting for an owner-occupier, excluding new build homes. It aims to help standardise the entire procedure. Making conveyancing more transparent, and efficient.

It is not, however, an exhaustive process or checklist. The section on pre-contract enquiries only goes so far in standardising these, and certainly isn't a case of one size fits all.

Where do pre-contract enquiries originate?
Although this isn't again an exhaustive list, it is a large area and enquiries may result from any of the following:

1. The Seller's Property Information form dealing with building work done at the property; boundaries, and so on. This includes any certificates; guarantees; and permissions affecting it. Or if changes have been made, such as adding a conservatory, and checking that the planning or building regulations have been complied with.
2. The Seller's Fittings and Contents Form, provides details of any other items included in the sale of the property.
3. The Seller's Leasehold Information Form may raise queries about the service charge; purchase of the freehold, if there is only a short time before the lease expires; rights of access; inadequate insurance provision; maintenance and repair; covenants and easements, or other factors.
4. Unregistered property where the buyer will need a full list of previous owners; covenants, and easements affecting the property. Similarly, any charges to be dealt with on completion, to ensure that a title absolute can be registered.
5. Searches made about the property, and surrounding area include:
5.1. Local authority searches showing conservation areas, or if there are any planning applications and so on which might affect the property.
5.2. Land Registry searches dealing with the seller's title, and if anyone else has a vested interest in the property. Also for example easements, such as rights of way, and light.
5.3. Water authority searches regarding the water supply and drainage for the property, which could affect any building work the buyer intends to do.
5.4. Environmental searches dealing with contamination; flooding, or ground stability issues.
5.5. Chancel repair searches, to ensure that there isn't an ongoing historical liability to pay for church repairs.
5.6. A specific regional search may be made of the surrounding area, for example, tin mining in Cornwall.
6. Any matters of concern raised in the mortgage valuation report; the HomeBuyer or a structural survey, regarding the condition of the property and cost of future repairs.
7. Conversations which might have taken place between the buyer and seller, or viewings which could have highlighted an issue.

Using technology to solve the problem quickly, and efficiently
Given the large number of pre-contract enquiries made and the lack of standardisation, let's turn now to technology to see how this can help. An app like inCase allows legal businesses to streamline the conveyancing process from start to finish. Increasing employees' efficiency to the point that this can result in a reduced workload, and enable them to handle a large volume of pre-contract enquiries more easily.

The inCase app has the following features:
• An electronic signature facility.
• ID, AML, and KYC checks. Reading the cryptographically signed data on a passport chip, and using facial recognition software to confirm a match to the ID photograph against a live recording of your client.
• Secure messaging. Carrying the same attachments as an email, or as if sent through the post. TLS encryption, used by the banking industry, provides security for communications.
• Process flows. Enabling clients to see the exact stage which has been reached in a sale and/or purchase, and what else needs to be done. Reducing the number of enquiries, and telephone calls asking for an update. So that you can provide a higher level of service, without any extra input.
• Capturing customer satisfaction feedback. Clients are encouraged throughout the case to give feedback on the service they are receiving. Enabling you to address and enhance your firm's customer experience, retention and recommendations.
• File handlers can send the property forms, and questionnaires, from the firm's case management system for clients to complete on their mobile phones. Speeding up the process.
• Push notifications. Allowing file handlers to inform clients immediately of any transactional progress.
• Ability to have a firm's own branded version of the app. This includes the same market-leading features and functionality as in the standard version of the inCase app.
• A client To Do List is created and uploaded. Helping to avoid confusion and delays.
• Multiple case files can be on a single app, so both the sale and purchase or even another legal service.
• Biometric login allows the user to access the app with a fingerprint, or facial recognition.

Despite the obvious answer to eliminating irrelevant pre-contract enquiries being not to ask them in the first place… this would need to be embraced across the entire conveyancing sector in a fully standardised process to be effective. To ensure that both buyers' and sellers' conveyancers were working optimally.

So the best option at the moment for dealing with this unacceptable situation appears to be for businesses to adopt a streamlined list of their own standard enquiries, and replies. Including a referral to a supervisor or manager, and preferably leveraging technology like the inCase app.

The stress currently being caused by too many irrelevant pre-contract enquiries being made could then be minimised, possibly even eliminated in time. The more businesses there are focusing on, and managing more thoroughly, the sending and receipt of them. The Law Society Protocol goes a long way toward standardisation of the conveyancing procedure. We can only hope that this will eventually be updated to cover specific pre-contract enquiries. Although the inherent difficulties remain, in doing this to cover every case.

Maybe we don't yet have the perfect world, but with the right lawtech in place for conveyancers, it could soon be a much better and less stressful one without its current black hole.

**********************************************************************************
Article links:
https://todaysconveyancer.co.uk/enquiries-addressing-the-black-hole-of-conveyancing/
https://propertyindustryeye.com/the-shrinking-gap-between-demand-and-supply-looks-set-to-continue/
https://www.lawsociety.org.uk/topics/property/conveyancing-protocol
https://fletcherlongstaff.com/conveyancing-process/
https://www.gorvinsresidential.com/conveyancing-process/ > https://www.gorvins.com/wp-content/uploads/2018/11/Guide-to-PURCHASING.pdf
https://www.sweeneymiller.co.uk/legal-services-individuals/conveyancing/ > https://www.sweeneymiller.co.uk/wp-content/uploads/2018/08/Sweeney-Milley-Property-Guide-Web-Version.pdf
https://www.solegal.co.uk/insights/conveyancing-process-stage-2-pre-contract + https://www.solegal.co.uk/insights/conveyancing-process-stage-3-enquiry-stage